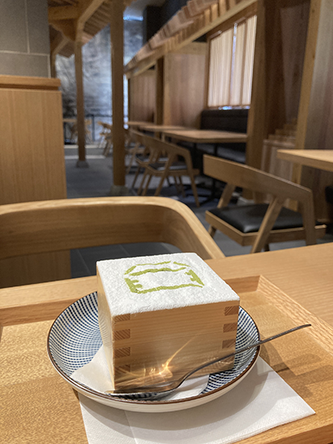 Through innovative applications, the traditional Japanese confection known as "karinto" is discovering new possibilities. Tokyo-Karinto, celebrating its 70th anniversary two years ago, has been accelerating its efforts as a leading company, venturing into uncharted territory with challenges such as aiming for a Guinness record, collaborating with popular characters like "Kumamon" and "Anpanman," offering crushed karinto, and initiating projects led by young employees. According to Takaya Kumamoto, Executive Director and Head of Sales and Business Development, the company is beginning to sense the outcomes and rewards of these endeavors.
Karinto, believed to have been introduced to Japan during the Nara period by the envoy to Tang Dynasty China, has been cherished over the centuries as one of Japan's oldest traditional confections.
However, in recent years, as other categories like chocolates, biscuits, and rice-based snacks have grown in contrast to a declining population, the popularity of karinto has experienced minor fluctuations, resulting in a somewhat stagnant trend. Kumamoto explains, "The growing categories have made some sort of strategic moves. We believe that's the result."
In response, the company has ramped up efforts to showcase the charm of karinto from various angles, including exploring new applications and character collaborations, as well as launching new projects.
Of note is their collaboration with Doutor Coffee, where they managed to find alternative uses for their products beyond the existing market, leading to new application development. The collaboration resulted in the creation of "Black Sugar Milk Crêpe Brûlée - Made with Okinawan Black Sugar," a variation of the popular classic "Milk Crêpe" featuring black sugar-flavored whipped cream and topped with a crunchy brûléed layer, adorned with Tokyo-Karinto's crushed karinto. Initially planned as a limited-time product from March 23rd to the end of April, due to its popularity, the period was extended until the end of August. As a result, the supply of crushed karinto increased from 480 kg to over 2 tons.
While Tokyo-Karinto's crushed karinto has been used as a topping for ice cream, previously it was supplied to clients already "crushed." Furthermore, although they have previously received orders from major restaurant chains, mass-producing crushed karinto requires new investment in facilities, along with necessary procedures to ensure quality.
To overcome these challenges, the company expanded its facilities and began the creation of crushed karinto, acquiring evidence of peroxide values and expiration dates through inspection agencies. Starting with the collaboration with Doutor Coffee, they have now permeated the ice cream and sweets category, including being used in Kanda Myojin Café Masumasu's 'Mazu Parfait' (pictured above, featuring 'Honey Karinto Black Bee') since June 1st, and in Ootoya's 'Karinto Matcha Ice Cream' since July 3rd. These developments have led to increased inquiries from the bakery industry, confectionery material shops, wholesalers, and the food sector.
Kumamoto states, "From the perspective of SDGs and food waste reduction, we are considering initiatives that utilize broken or chipped products, contributing to upcycling." Additionally, he mentions ongoing efforts to create blends with other categories, including those related to health.
Kumamoto credits the inspiration for these initiatives to Tsugakoshi Hiroshi, the author of "Yearly Management without Restructuring" (published by Kobunsha) and the Chief Advisor of Ina Shokuhin Kogyo Co., Ltd. Kumamoto states, "I've resonated with Tsugakoshi's perspective for some time. His writings discuss application development. Similar to expanding the use of agar into mediums and pharmaceuticals, we want to gradually broaden the applications of karinto like the growth rings of a tree."
On another front, as previously covered in our April 17th issue, the project involving new product development by young employees has already yielded several prototypes. Discussions with retailers for launch are already underway.
Character collaborations are also proving successful. Tokyo-Karinto partnered with Kumamon and its own character, Honey Bouya, to design the packaging for the "142g Halloween Donuts" (pictured below), set to release on September 18th. In its third year of collaboration, this product comes in two assorted flavors: honey and pumpkin. The former incorporates honey and sweetened condensed milk into the dough, while the latter incorporates Kumamoto's specialty Mannen Jiro pumpkin powder into the dough, finishing with a touch of cinnamon. Targeting a wide demographic from children to women in their 40s and families, this product is priced at an anticipated retail price of around 399 yen including tax.
The following text is translated by a machine, and it may contain inaccuracies or errors. Click here to view the original text.