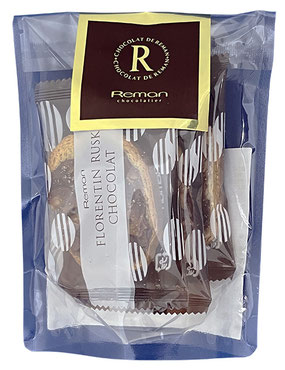 Between June and July, Reman, the original wheat chocolate company, launched renewed and new products targeting women in their 40s to 60s.
On June 1st: They renewed the "Florentine Rusk," a caramel-coated almond slice carefully baked on the rusk, allowing customers to enjoy the flavor of Florentine with a light and crispy texture. Additionally, they introduced the "Florentine Rusk Chocolat," where they mixed chocolate into the Florentine and baked it, resulting in a distinct chocolate rusk that won't melt even in the summer. Both products are available in packs (3 pieces) for 400 yen and boxes (10 pieces) for 1200 yen.
On July 13th: They launched the "Lemon × Lemon Cake," a fluffy lemon cake made with plenty of lemon by topping lemon peels and lemon concentrated juice in the dough. Also, the "Berry × Berry Brownie" is a refreshing brownie made by kneading chocolate and raspberry puree into the dough and then topping it with cranberries soaked in liqueur syrup. Both products are available in packs (3 pieces) for 500 yen and boxes (8 pieces) for 1200 yen.
The following text is translated by a machine, and it may contain inaccuracies or errors. Click here to view the original text.